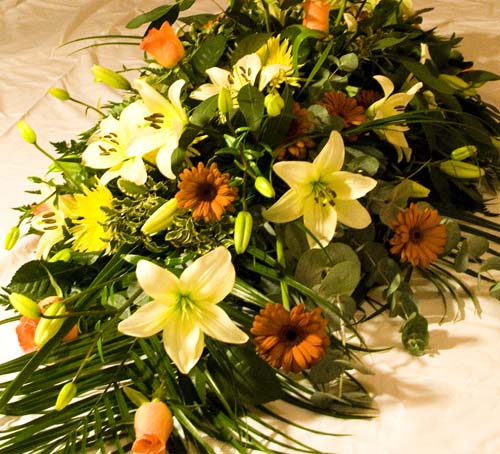 Weddings
We offer the full range of wedding flowers from just a few buttonholes to the complete package. As every bride and wedding are unique we would prefer to price your wedding to your requirements. Therefore we ask our brides to source information, pictures, budget etc. so as to give us the best idea of what you really require from your flowers.
Obviously the price depends on the season and the flowers you would really like. There is no need to come to the florist a year in advance, six weeks is plenty of time, this gives you time to have everything in place and to really know what colour scheme your going for, because once you get the bridesmaid dresses and the cake there is no going back.
Sample Prices:
Carnation buttonhole                               from £2.00
Wedding Bouquets                                     from £3.00
Corsages                                                         from £5.00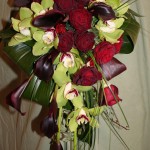 Brides;            Posy                                       from £50.00
Shower                                 from £75.00
Bridesmaid;  Posy                                       from £40.00
Shower                                 from £60.00
There is of course the venue and the church to consider when planning you wedding. And don't forget your mums thank you bouquets.
Buttonholes, Wedding bouquets, Garland, Pedestals, Pew ends, Alter arrangements, Table posies, Vases of Flowers, Table wreaths, Candle arrangements……………………………………..to mention a few ideas.