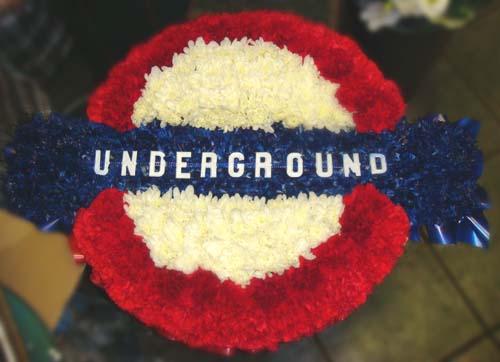 Funerals Tributes
Here at Bonnie Blooms we do our very best to help you obtain what ever your heart desires for your recently deceased. We endeavor to supply you with whatever tribute you would like, nothing is too much trouble whether it is a sheaf of flowers to one of our bespoke designer tributes.
Just ask and we will do our best to supply.
MEANINGS:
BASED – Compact covering of the same type of flower i.e. Chrysanthemum, roses or carnations.
OPEN – The item covered in flowers but not all the same type (a mixture).
DESIGNER TRIBUTES
Anything your heart desires in this range,  something very personal or a symbol of the deceased, you only need ask.
PANDA BEAR from £225.00
Three dimensional panda bear, could be a cuddly teddy. made from double basing spray. Sprayed black. Bear eyes and nose.