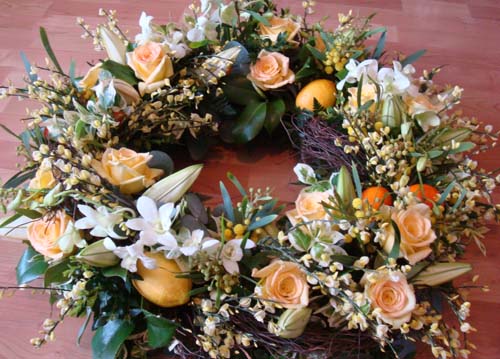 Contract Flowers
Here at Bonnie blooms we offer a weekly contract service for the office and business environment. Our package includes the supply of the vase and flowers or arrangement, exchanged on a weekly basis.
Every single one of our contract vases and arrangements are bespoke to all of our businesses, no two contracts are the same, unlike other large contract florists we take care to make each and every vase or arrangement different from the next.
Our Prices are extremely competitive and our vase arrangements start at just £25 that includes the use of the vase for free and a full contract value of seasonal flowers every week (our only stipulation is that if the vase is broken by yourselves it must be paid for).
For contracts over £100 a week we will visit the business site in the week to refresh the water and inspect the flowers. Should any need replacing we will also replace them at no extra cost to the client. THIS IS A FREE SERVICE.
There is no binding lengthy contract to sign if you don't like what we do only one weeks notice is required.